Cleft Lip/Palate & Craniofacial Anomalies in NE Calgary
Cleft Lip/Palate & Craniofacial Anomalies Near You
At Totally Orthodontics in Calgary, we provide a variety of treatments for Cleft Lip & Palate and other Craniofacial Anomalies.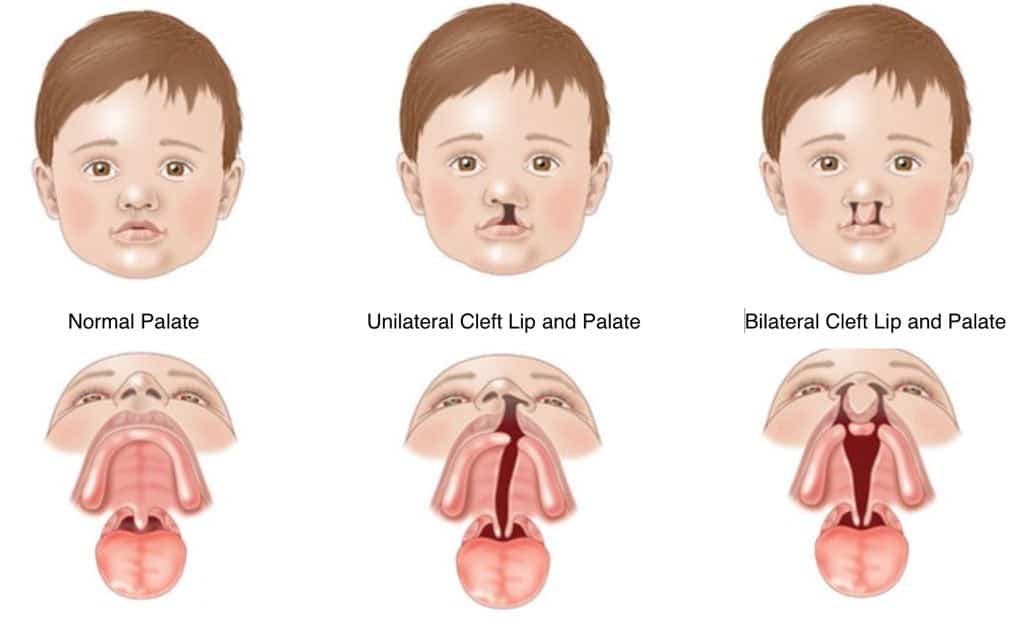 Cleft lip and cleft palate is a birth defect due to improper formation of the lip or both the lip and the bony palate. A cleft palate is a condition where the roof of the mouth contains an opening into the nose. This can result in difficulty eating where food and liquids may go into the nose. Problems with speech and pronunciation, hearing deficits and frequent ear infections also occur. Cleft lip and palate can be associated with a number of other types of craniofacial syndromes and can often be diagnosed during an ultrasound done during pregnancy.
Cleft lip or palate can be very successfully treated with orthodontics and oral surgery in NE Calgary, T3J 0W8. Treatment for this syndrome begins within the first few months of life for cleft lip repair. With appropriate orthodontic management of the dentition, growth and development the treatment outcomes are good. Speech therapy and dental care may also be needed throughout the course of treatment. Dr. Mehra at Totally Orthodontics was part of the Cleft Palate and Craniofacial team for 13 years and has had the opportunity to treat many patients with this syndrome. Our dentist in NE Calgary, T3J 0W8 recognizes the complexities in this field and other syndromes and we are here to assist you in the ongoing dental care of you and your children.